As mentioned in an earlier blog post naming of the VCP certifications is changing to reflect the year in which the certification was achieved rather than the version of the product that the certification applies to.
As of this week (January 16th to be precise) the new VCP certification naming is effective. Currently the following certifications are available :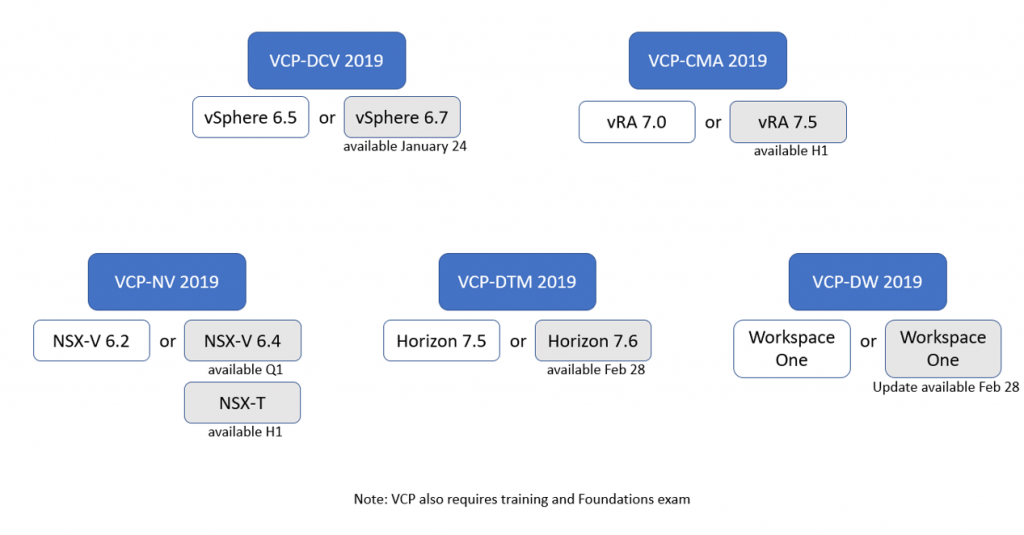 For more details please read the VMware education blog around this topic.